Conclusion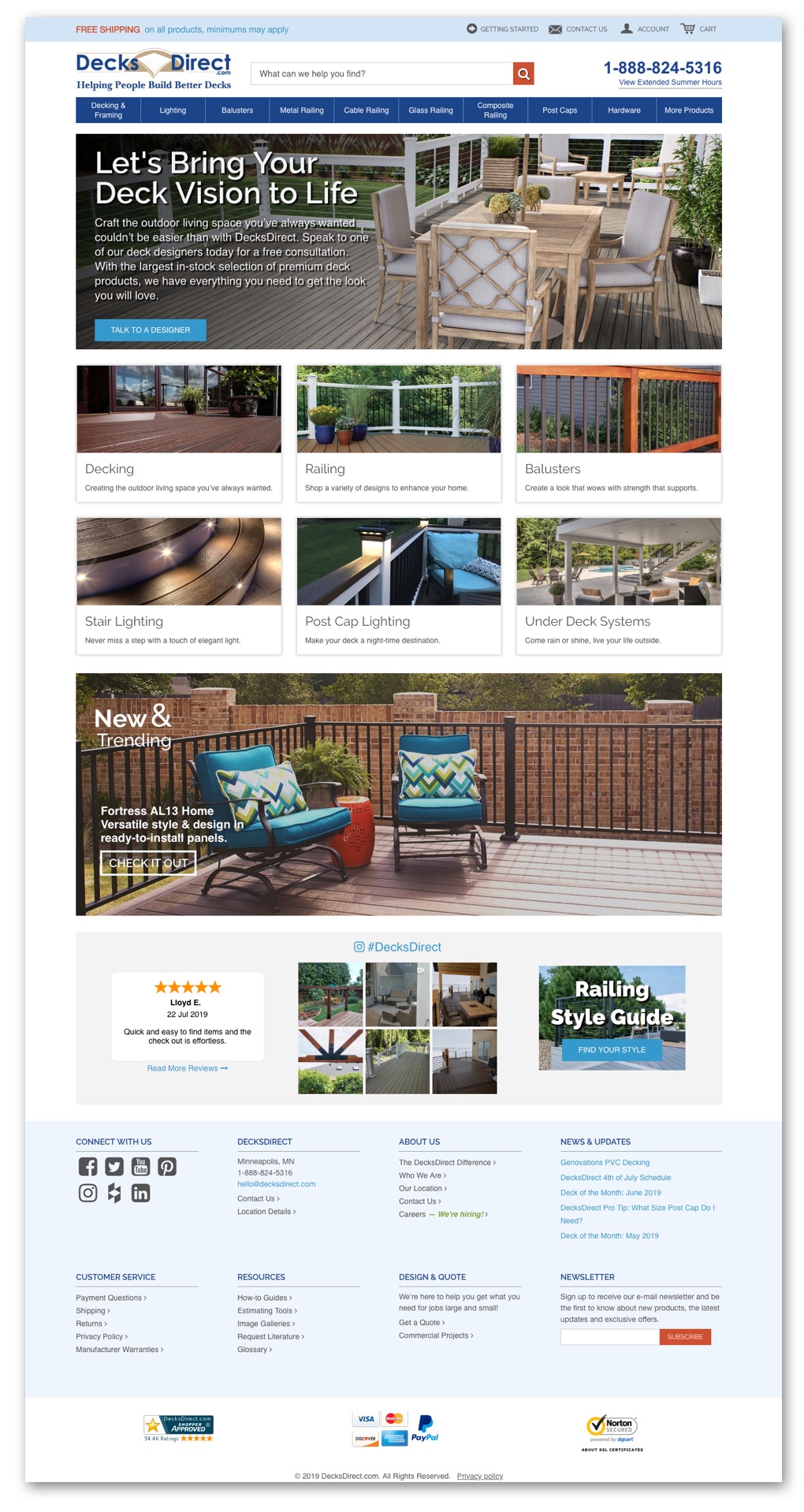 Challenges
One of the biggest challenges in this project was implementing last-minute changes from stakeholders. We added more text over images and was seen as uneasy to read during user testing. I now know I should have taken the time to consider this during the design process when the changes were originally suggested. 
Solution
In the end, we created a new homepage that focused on lifestyle and drove users to either work with a designer or start shopping. We created trust by highlighting social proof. We helped focus the user through a simplified design. The final product increased engagement while decreasing the bounce rate. 
Reflections
Due to time and budget restraints, we were only able to test the new design with three users and do one iteration. The team at DecksDirect is continuing to test and iterate the design.
Acknowledgments
During this project I worked on user research and prototype design, informing the excellent work done by the companies developer and copywriter. Special thanks to Jamie Blackburn for painting a wonderful picture with her words and Jess Feigal for bringing the design to life.